What will you learn at the Academy?
Congratulations! You found us. Welcome to the unique Stroopwafel academy. You decided to start your business in the Stroopwafel world; the famous Dutch cookies. We will help you on the way to your succes. At the Stroopwafel academy you get all the knowledge to start with confidence.
Learn from our masters how to make the famous Dutch stroopwafels
Do you want to learn how to make the best Dutch stroopwafels, the delicious Dutch Caramel cookies ?
We teach you all the inns and outs of the stroopwafelbusiness.
Whatever country you want to start your business, we have the expertise to help you reach your goals.
The best investment you can make is in yourself.
And to become the best, you should learn from the best.
By investing in a professional training at our Academy , you will significantly speed up the process to success of your business.

We make the difference in your road to success.
Stroopwafel training or the Master stroopwafel training ?
I like to hear about your plans.
Where do you want to start your business
How do you want to start your business
in a foodtruck, a kiosk or maybe in a waffleshop or even a shop in shop.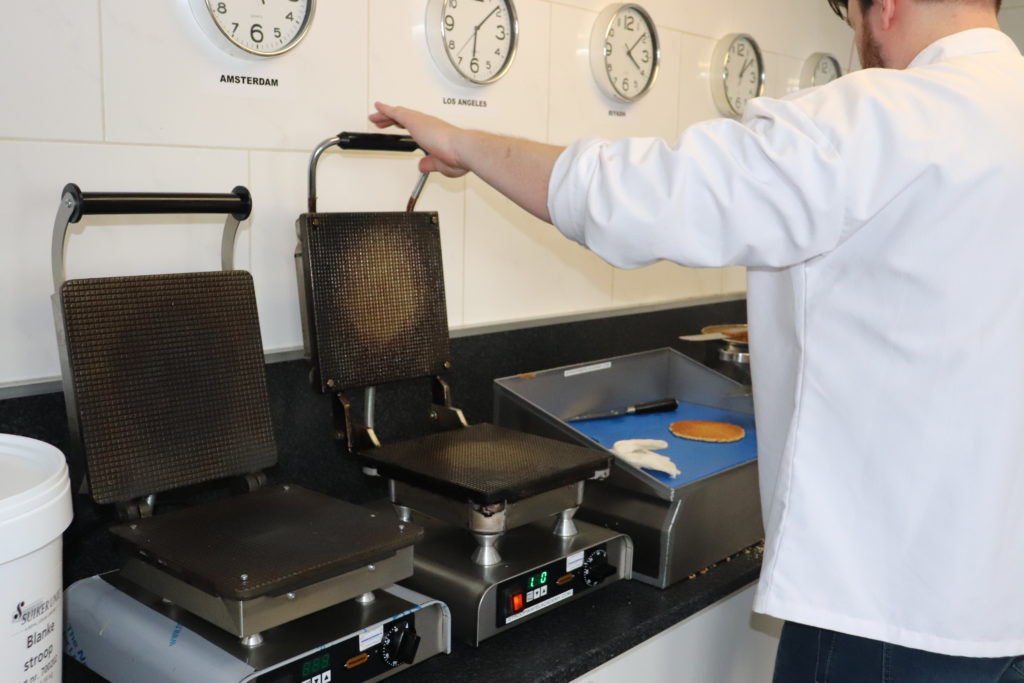 E-BOOK
When it is not possible for you to attend the workshop at our Stroopwafelacademy it is possible to purchase our E-book. Check our shop to buy online.
Our E-book contents all recipes, the manual how to make perfect stroopwafels, the dough and the stroop step by step in detail, just like our live Stroopwafeltraining.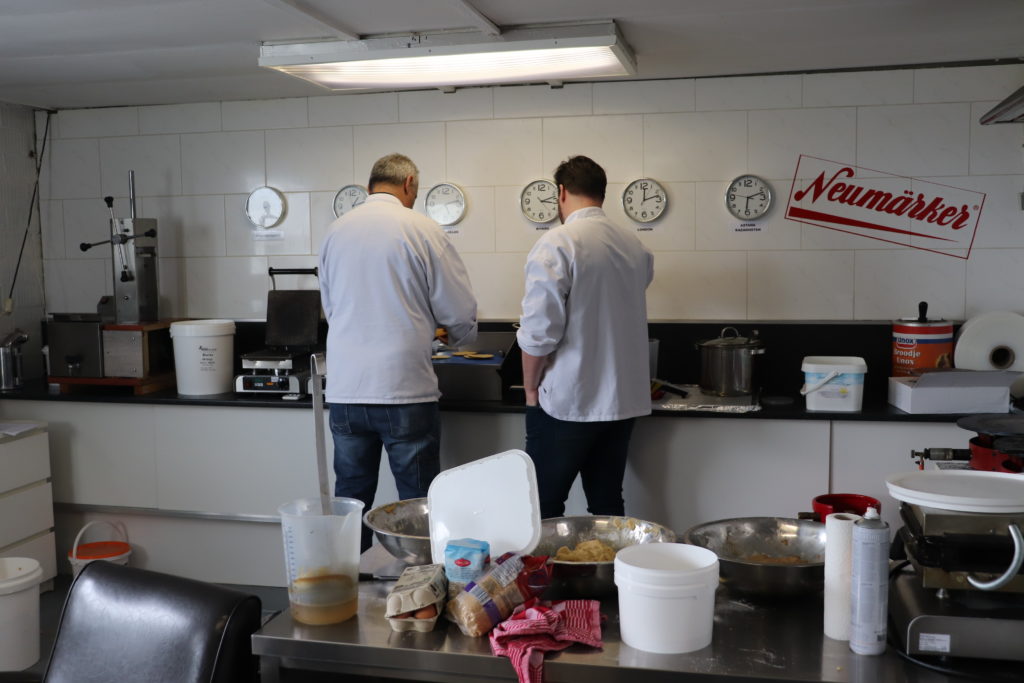 ---
MASTERclass Stroopwafels entrepreneur
For those who want more than a workshop and are ambitious to go for the intensive and extended  professional training, we offer the Masterclass Stroopwafeltraining.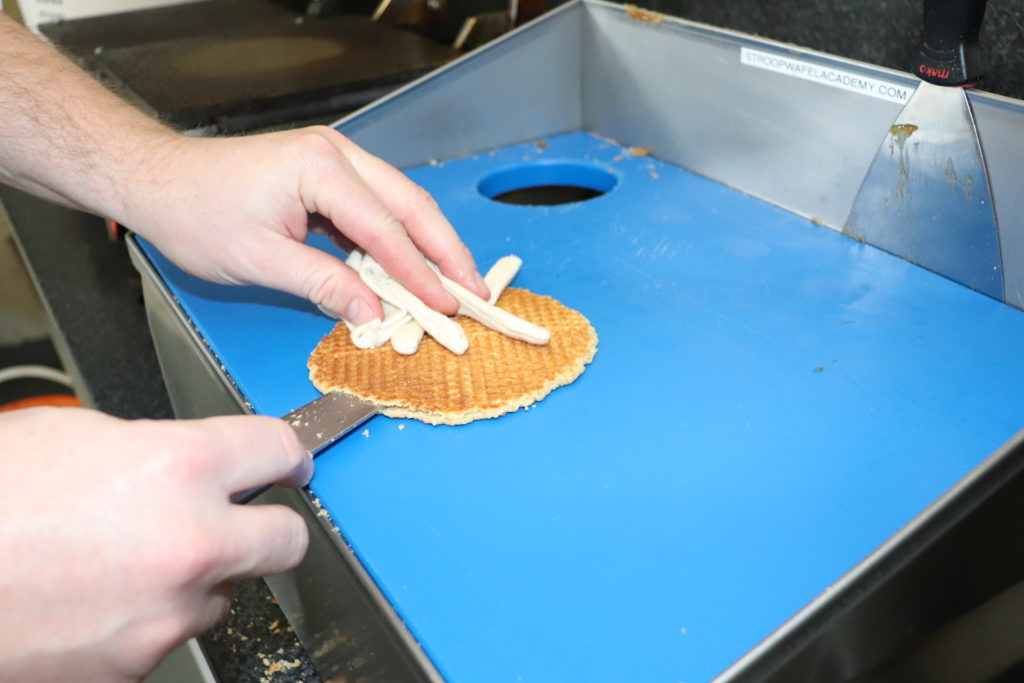 ---
Please contact us:   info@vandemeester.com
Stroopwafelacademy is 100% owned by vandeMeester.com
Equipment for stroopwafels
Take a look at our European WEBSHOP
For stroopwafel machines
for stroopwafel dougmix and stroop.
Yes, we also export outside Europe, ask for a quote.
Practical information
Our academy is open for trainings every tuesday and every thursday, except for holidays. Other days are available upon request. Saturdays and sundays are possible, but we will charge you an additional fee.
We are located in The Netherlands. Please find the full address on the contact page. We also travel worldwide to teach on a desired location.
Self-teaching via video training.
Are you interested in an Academy stroopwafel training, but you are unable to come to The Netherlands? For you we have our online video training available
All recipes and extended instructions are included. One year free customer service is included.
Interested in our training? Please contact via: info@vandemeester.com or Whatsapp+316 21842744. 
Our Academy also offers training for:
Poffertjes / Dutch mini pancakes
French Crêpes and Galettes
Hollandse Pannenkoeken
Belgian waffles – Brussels waffle, Liege Waffle